IME pay "Khelyo Ki Jityo"- Ramailo Cat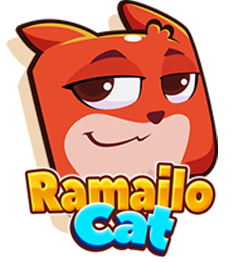 Total Players: 110
King of the Tournament : Sunahang Limbu

PREMIUM TOURNAMENT
Tournament Description and Rules
IME pay "Khelyo Ki Jityo"
-"Ramailo Cat"
This Monsoon ; Ramailo Games and IME Pay brings you an exciting mobile gaming tournament. Play
Ramailo Cat
Tournament, beat the high score, and win Nrs 2000 every week (Prizes are applicable to users of IME pay only).
Kehlyo Ki Jityo from IME pay
- Each Participant gets Rs.10 on joining IME pay Tournament - New users of IME pay- Get Rs.25 instantly on using code "REDTAIL" and filling the KYC form.
Cash Prize Distribution
1st Place : Rs. 1200 2nd Place : Rs. 500 3rd Place : Rs. 300
To receive the Prize:
1. Winner(s) are announced to all the participants in Ramailo Games and in Ramailo Games Facebook/Instagram 2. To claim the prize- winner has to send their Name, Phone number, Email,rank , tournament name and Valid Id (Nagrita or Passport or Driving License) and send us to customer.ramailogames@gmail.com after the winner announcement has been made 3. Each Winner has to like facebook page of Ramailo Games and give us the review.
Subscription Fee:
Nrs 60 per month Nrs 300 for 6 months Nrs 500 per yearly
How to Play?
- Click here to know about how to play games.
How to Participate Tournament and Win?
- Click here to know about how How to Participate Tournament and Win.
Refund Policy
- Click here to know about how How to Participate Tournament and Win.
Tournament Rules and Regulation:
1. User will be ranked based on highest score. 2. Any users who adheres to unethical ways to participate in the mobile gaming tournament will be banned. 3. Ramailo Games Platform holds 100% right to ban, disqualify or suspend users deemed to breach fair play. 4. Players with fake profile and playing behalf of other profile will not valid for any kind of rewards 5. Tournaments winners will received the prize in their respective eWallet account 6. User must be age of 18 or above 18 to participate or win the tournament. 7. Ramailo Games Platform will 100% rights to make the end decisions regarding Mobile gaming tournament , its Participants, Banned Participants , Duration of tournament and its winners. 8. Participants banned due to
Unusual and Unethical activity
has no right to participate or claim anything in the tournament and the platform itself. Only user banned due to
"Suspicious activity"
will be monitored and has right to claim to participate in the tournament. 9. Participant's defaming the platform in the communities with allegation are subjected to Defamation issue and we will be legally penalized. Ramailo Games will not revert any decision in the case. 10. Games played and crashed in test app and desktop will not be considered as bug as it is work in progress
Prize Details:
- Cash Prizes are rewarded on the respective IME pay wallet - Cash Prizes are applicable to win tax which 25% of the winning amount Tournament Duration: Aug 3- Aug 9 #ramailogames #KhelKiJityo #winningisexciting #playnepal #gamingnepal SCORE BASED ON: High Score
Recommended Tournaments